A Practical Guide to Fire Stopping in the Healthcare Sector
The healthcare sector is large and constantly growing. It also has some unique challenges. In this blog, we look at the healthcare sector specifically concerning fire safety – exploring some challenges and opportunities around the design, implementation and ongoing maintenance of fire and life safety systems.
What is Fire Stopping?
The starting point is to have a common definition and understanding of the term. We have heard many alternative definitions, whether in the office or out on site. However, the "Approved Document B" definition of fire stopping is an excellent starting point: "A seal provided to close an imperfection of fit, or design tolerance between elements or component, to restrict the passage of fire and smoke."
It goes further on to state, "If a fire-separating element is to be effective, then every joint, or imperfection of fit, or opening to allow services to pass through the element, should be adequately protected by sealing or fire-stopping so that the fire resistance of the element is not impaired."
Why is Fire Stopping important?
It starts with compliance. The recent Fire Safety Act 2021 provides the legal basis for meeting some of the recommendations from Sir Martin Moore-Bick's Grenfell Inquiry Phase 1 report. The Act makes changes to the Regulatory Reform (Fire Safety) Order 2005, known as the Fire Safety Order. Changes to building regulations will follow and will affect all sectors in the market. Therefore, asset owners will have a legal duty to inspect and ensure compliance.
Compliance is critical because it avoids:
Punitive penalties for non-compliance (financial and custodial)

Failures resulting in civil and criminal prosecution

Huge reputational damage

Timetable for compliance, non-negotiable
What are the common breaches of fire compartmentation?
A recurring issue in properties is little or no fire stopping. Fire stopping is effectively the protection or sealing of services that pass through a building's walls or floors. Effective fire stopping 'compartmentalises' a building from the spread of fire – it helps prevent smoke, gasses and flames from breaching building compartments. 
Much of the fire stopping we see is often removed, damaged or not repaired, commonly when alterations have been made to buildings. It is a significant issue, and very few inspections are conducted to see if the fire stopping remains adequate throughout the building.
The most common breaches occur around the following:
• Cables
• Cable Trays
• Pipes
• Conduit
• Trunking
• Ductwork
• Steel / Wood Structural supports
Fire stopping is, in essence, a straightforward task, but effective fire-stopping requires a good awareness of technical literature and standards and effective inspection of works on site. This is particularly important where fire-stopping may be left to the end of the construction process, installed by a subcontractor, or where it is concealed. The integrity of fire stopping must then be maintained through repairs and refurbishment works.
Examples of the Consequences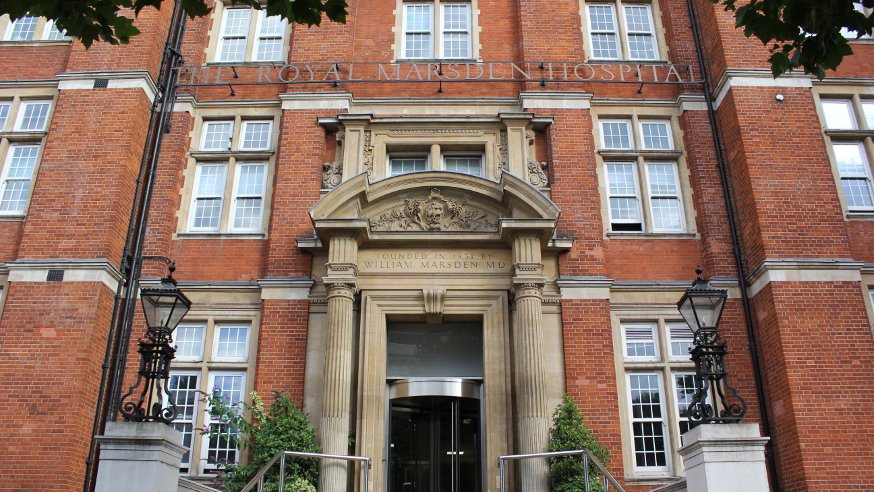 One example of where fire stopping failures led to a larger problem is the Royal Marsden Hospital in Chelsea in 2008.
A fire broke out in a plant room on the top floor of the building and burned through the roof, and caused extensive damage to the hospital's top floor, putting five operating theatres and at least two wards out of action. Over 25 Fire Engines and 125 Firefighters attended the scene, with eight wards affected. Over 800 staff and patients evacuated – 2 of which were during live surgeries.
The Importance of the Design Stage
Every service passing through fire-resistant building elements will react differently during a fire, so there is no single solution or product that will protect all services.
To ensure a wall or partition will provide the required fire performance, specifiers should consider:
• Fire resistance period
• Insulation requirement
• Wall, floor, linear gap
• Movement – vibration and thermal expansion
• Mechanical strength – load bearing
Real-Life Examples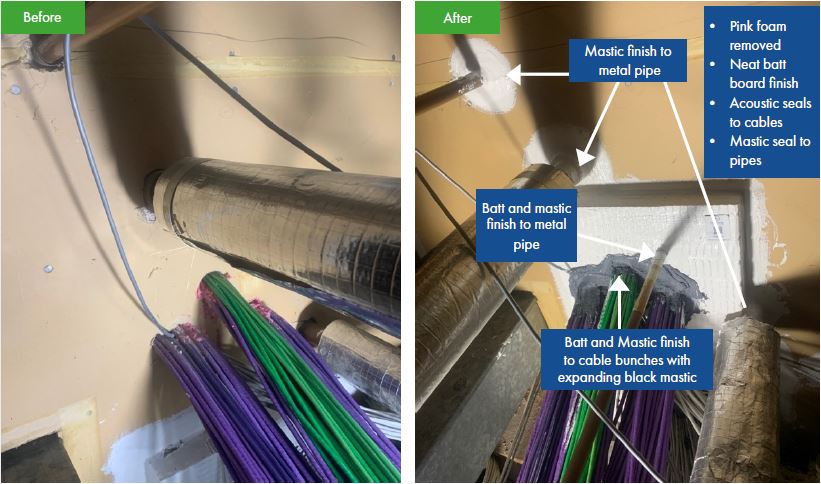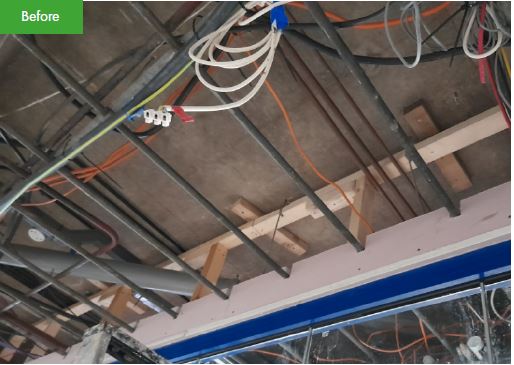 This photograph is above a fireproof glazed screen in a maternity ward. Several conduits, pipe works, support wooden structures and a gap to the top of the compartment. If untreated, fire and smoke could spread over the top of this gap and move behind escaping staff/patients or firefighters.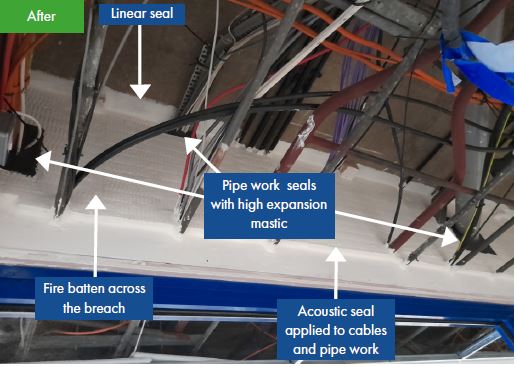 How do you decide what product to use and what influences that decision? Often these will be decisions based on the supplier as specified by the client. The client will choose a manufacturer based on test data that suit the on-site needs.
Major Differences in Healthcare Versus Other Sectors
The main challenges revolve around:
Ever changing environment

Constant evolving technology requires new feeds, systems, power supplies etc.

Working in environments with patients with mental health illnesses

Communication – Client/Contractor/Estates /Ward Mangers/Sisters

Having an agreed-upon fire strategy

Working around members of the public

Access

Sterile environments

Working times

Live gas feeds
How does Harmony overcome these challenges?
Harmony is changing the game in delivering fire safety – we are unique in having everything under one roof, including all relevant accreditations to certify works. We understand the challenges and pitfalls of the market; we have been there, done it and will deliver a high-quality, compliant solution – giving you complete peace of mind. Our project teams have sector expertise meaning that we plan and know how to make things happen – on time, on cost while delivering an excellent experience for employees, patients, and visitors. We are a company of passionate experts who love what we do. This ensures that we anticipate the challenges outlined above and focus on:
Planning, planning, planning.

Enhanced dust control (wet downs where possible).

Constant communication across all levels.

Tool control – strict one-in-one-out policy.

Other tools are locked at all times.

Increased signage.

Barrier protection (where possible).

Additional training on conflict management.

Toolbox talks.

Ward inductions.

Out of hours working where possible.
If you are responsible for the fire safety of a healthcare unit, how can you make sure your employees, patients, visitors, suppliers and buildings are safe? How do you ensure that you are both compliant and can have peace of mind?
Working with an expert fire safety partner, such as Harmony, who can deliver a full end-to-end solution for clients, guaranteeing total fire protection through a fully comprehensive process which delivers complete peace of mind to you, your employees, your patients, and your visitors, all those accountable for their ongoing safety.
The key is to create safer communities and to partner with an expert.