Common Pitfalls to Achieving Compliance
Many people with fire safety accountability have dual responsibility for buildings and residents in those buildings. Of course, nobody wants anything to go wrong. Unfortunately, in the fire protection industry, when something does go wrong, it's big news and often involves tragedy – and when it goes right, it isn't news at all.
In this blog, we will explore some common pitfalls to look out for when tackling fire safety in housing.
a) Poor fire stopping:
A recurring issue in housing association properties is little or no fire stopping. Fire stopping is the protection or sealing of services that pass through a building's walls or floors. Effective fire stopping 'compartmentalises' a building from the spread of fire – it helps prevent smoke, gasses and flames from breaching building compartments. 
Much of the fire stopping we see is often removed, damaged or not repaired, commonly when alterations are made to buildings. It is a significant issue, and very few inspections are conducted to see if the fire stopping remains adequate throughout the building.
b) Fire resisting doors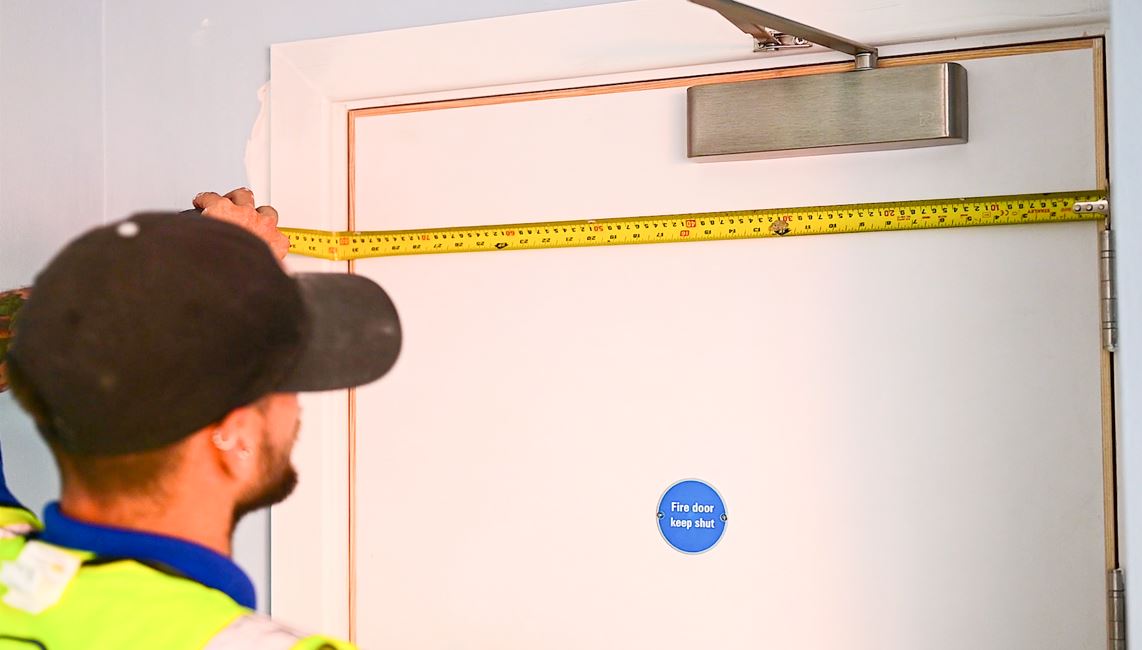 A common pitfall is the adaptation of the front doors of flats or apartments. When buildings are first constructed or converted into flats, front doors must be of a standard that prevents fire from spreading into common areas or escape routes. Subsequent changes may affect the building's fire prevention – where for example:
Tenants fit new front doors – whilst they may look fantastic and add security and/or value – if they are not sufficiently fire resistant, they will fail.

When letterboxes are changed – if the letterbox is not protected, then again, fire can spread.

We are a nation of pet lovers, and if cat flaps are installed – if not an approved, intumescent one – the door can fail as a fire barrier.

Perhaps the most common of them is where automatic door closers (installed to enable front doors to self-close) have been removed, potentially compromising the protection of other flats and affecting escape routes. Whilst we know that these can be inconvenient for your residents when bringing the shopping in, we must fully explain why we install these doors and the benefits they offer.
c) Communal areas
Mobility scooters are often left in corridors and staircases. But such 'sterile' areas should be kept free from combustible materials and ignition sources, especially as:
A scooter catching fire will potentially release large amounts of highly toxic smoke and gases which may collect in the corridors and stairwells, hindering any means of escape.

Communal areas should also be free from pushchairs, bikes, clutter, rubbish and trip hazards.
d) Fire emergency evacuation plan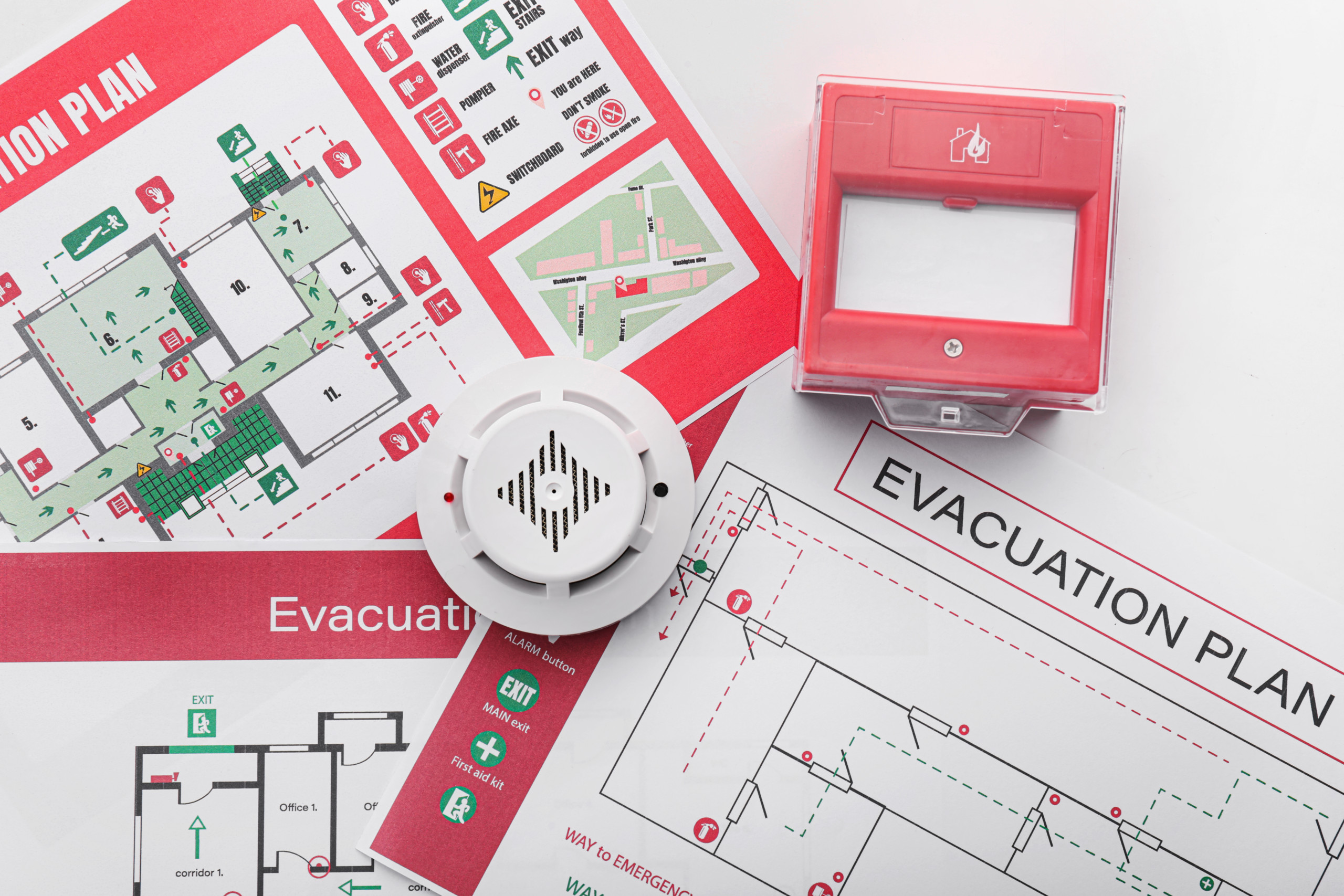 An emergency evacuation plan is required to help people understand a building's fire procedure and strategy. It should describe the arrangements for effectively managing fire safety to protect people and property. Residents should be made acutely aware of this.
e) Service risers & plant rooms
Tenants increasingly use riser cupboards and plant rooms within communal areas as extensions of their flats. Fire risk assessors have reported finding these areas being used to store a range of weird and wonderful things, such as cycles, suitcases, ironing boards, and cardboard boxes.
We hope that this article has been of help. You can contact us here if you would like to find out more or discuss your own fire safety strategy.