Fire Door Failings to Look Out For – How to Keep Your Fire Doors Compliant
The Fire Safety Act 2021 (the Act) received Royal Assent on 29 April 2021 and commenced on 16 May 2022. The Act amends the original Regulatory Reform (Fire Safety) Order 2005 (the Fire Safety Order).
This now means that all residential buildings with two or more domestic premises, regardless of the height and structure of the building (including external walls, doors, windows, and attachments (balconies)), must comply. It also includes all entries between domestic premises and common areas.
With this in mind, we would like to highlight key compliance considerations to look out for if you look after your company's fire safety strategy.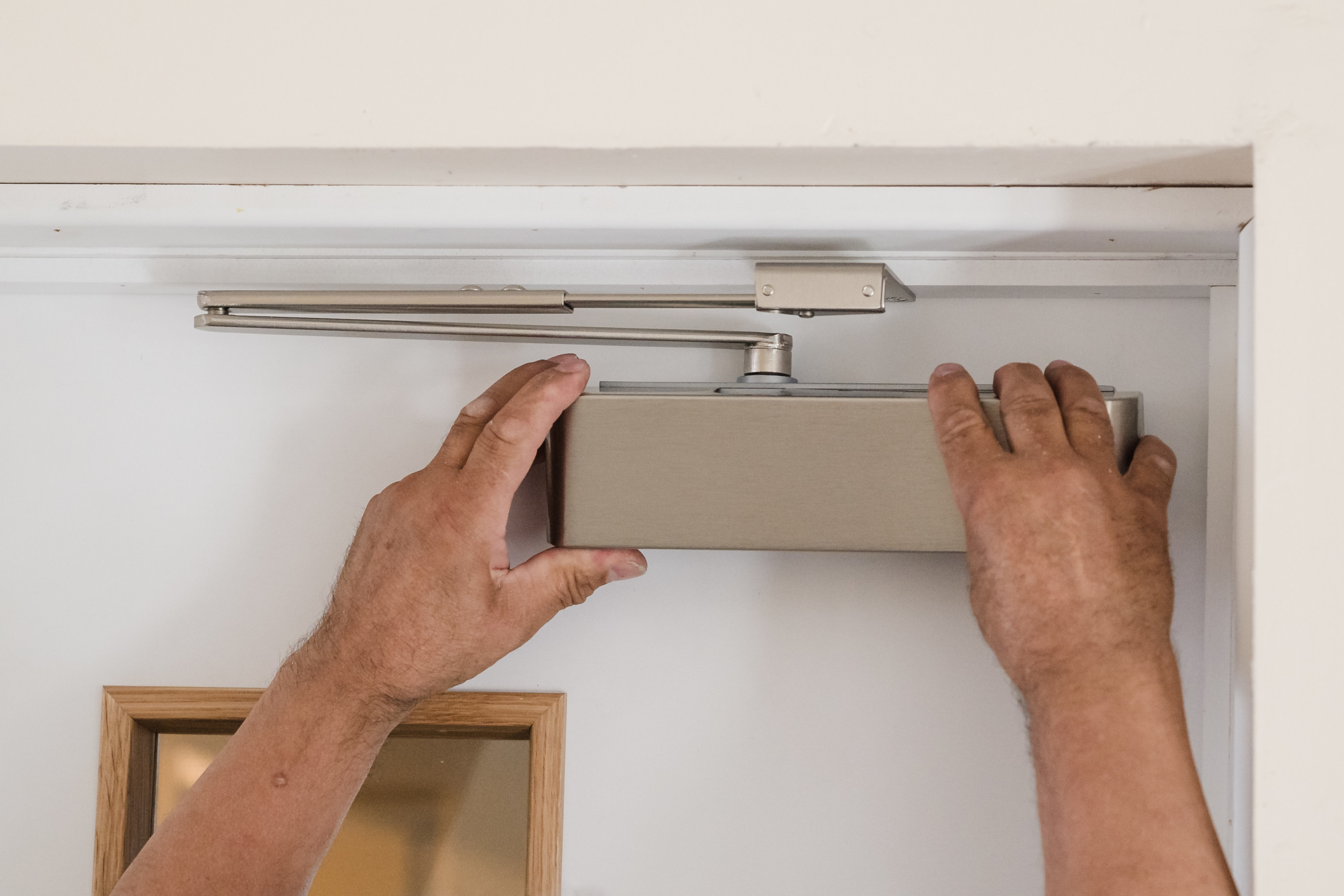 Intumescent/Smoke Seals
According to Fire Door Inspection Scheme, faulty Intumescent or Smoke Seals are the most common failure point of 60% of all doors surveyed. Without installation by a certified specialist, fire doors are ineffective and will not contain the spread of flames and smoke. As a result, this leaves the occupants in the building at risk and those responsible open to prosecution!
Gaps Between Doors and Frames
Gaps between the door and the frame are another common fault. Gaps should be 3mm (+/- 1mm) from lipping to frame. The only instance where the threshold can be larger is if the door is not an FD30s. If the gap is any wider, deadly fumes and fire will spread.
Faulty Hinges
Faulty hinges are another risk to look for. Intense heat will put tremendous strain on the hinges as the door begins to char. If screws are missing on a single hinge, there is a risk of the door giving way.
Leaking hinges are a main indicator of wear. If you look after your company's fire safety, a key takeaway for your team would be to replace any leaky hinges, not lubricate further.
Letter Plates
When it comes to letter plates, they must be suitable for use on a specific fire door and be detailed as a compatible component when certified. The correct location, with intumescent protection and fixings, is critical.
Misalignment 
Additionally, doors that misalign on closing can lead to several issues. If a fire door is not fully closed, it's useless!
Glazing
One of the significant weaknesses of a fire door is glazing. If not installed correctly, it will not perform as it should in a fire. Cracked glass, fixing not appropriately spaced, damaged beading and missing intumescent gaskets will cause the door to fail in the event of a fire.
Fire Stopping Behind the Frame
Finally, fire stopping behind the frame. This is an issue that is frequently missed and is the most common issue we find at Harmony. Most of the time, individuals will only carry out a visual inspection. This can leave you with a 30-minute rate door designed to withstand a fire; however, flame and smoke now pass through the gap and adjacent walls.
We hope that this has given you an insight into compliance and you now feel confident in spotting potential issues with your fire doors. If you have any questions or would like to discuss your fire safety strategy, you can contact us here.