Harmony Celebrates National Apprenticeship Week!
Last week, Harmony Fire celebrated National Apprenticeship Week (6th – 12th February). It is a week-long celebration of apprenticeships, bringing together businesses and students across the country and highlighting the positive effects of apprentices on both companies and the economy.
At Harmony, we currently have apprentices learning and earning across multiple disciplines in the business, from project delivery to administration, marketing and estimating to our on-site teams, such as carpentry and electricians.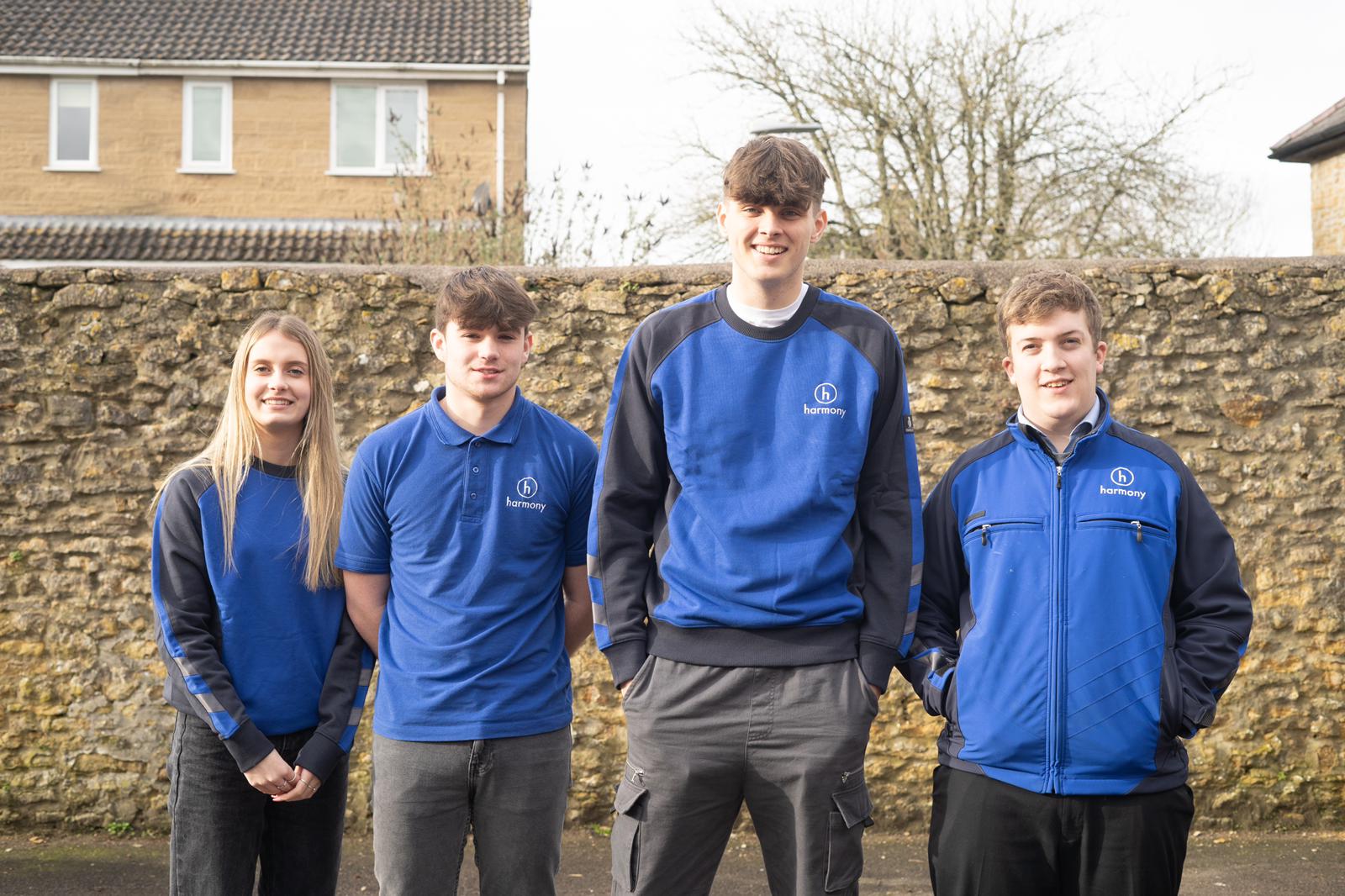 As part of National Apprenticeship Week, we attended the Yeovil College Apprenticeship and Careers Fair on the 8th of February. The Apprenticeship and Careers Fair brings together various employers from a wide range of local industries and sectors looking to attract, train and recruit the next generation of their workforce. Furthermore, the Apprenticeship and Careers Fair is focused on training and retaining talent within the South West region through hands-on, practical training and education within the workplace.
"It was fantastic to attend the Yeovil College Apprenticeship and Careers Fair once again. Helping young people grow into motivated, skilled and well-qualified individuals is one of our top priorities, so meeting many young, bright and enthusiastic students was brilliant.
We have built up an excellent relationship with Yeovil College over the years through our current apprentices and even won Medium Employer of the Year at the Yeovil College Shining Stars Awards. We love attending the careers fair and took on three apprentices as a result of last year's fair. It's always a pleasure to support the College, and we look forward to seeing how our apprentices develop this year." Rebecca Duglan, HR Coordinator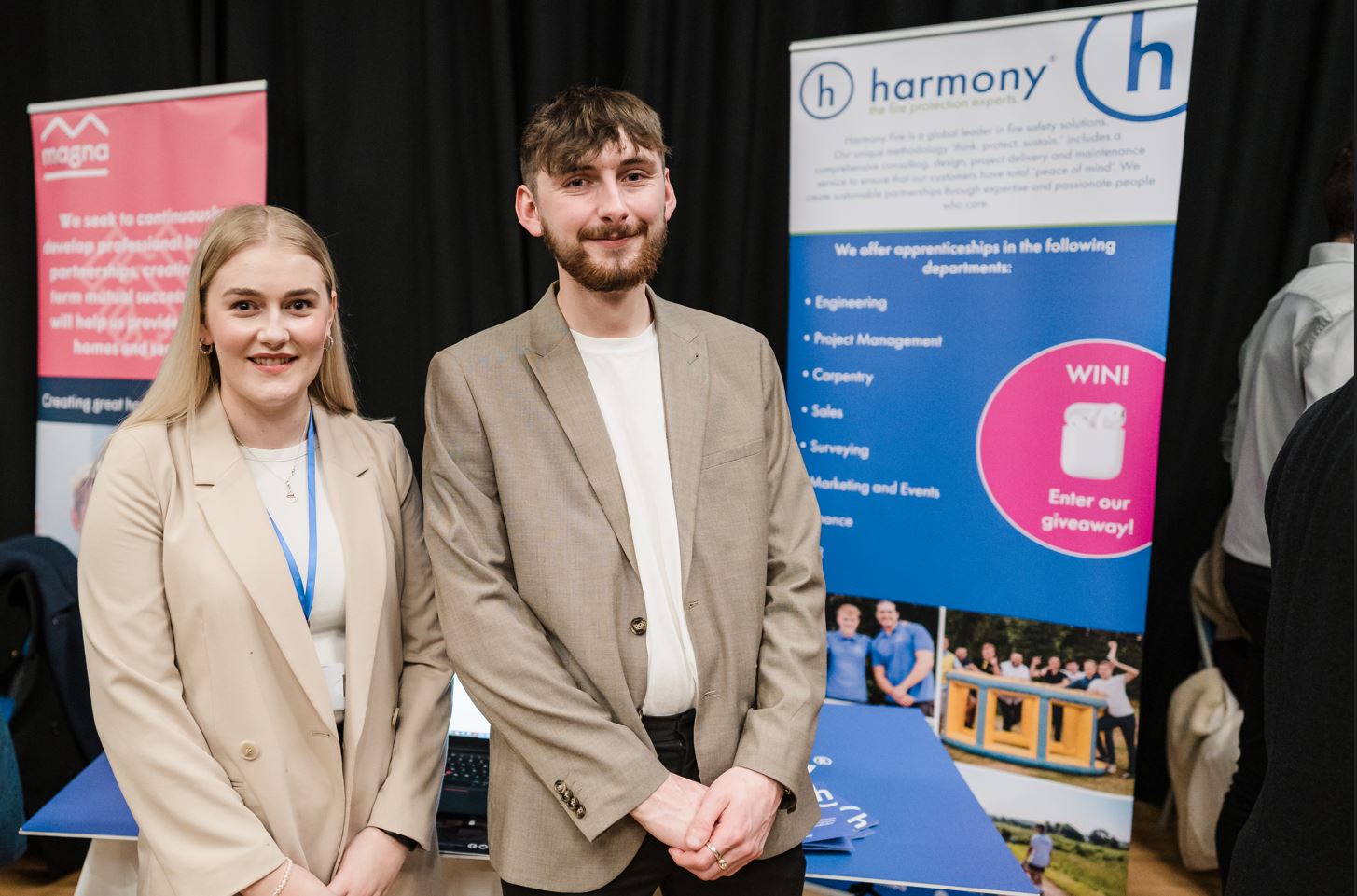 We also took the opportunity to highlight some of our own apprentices during the week. We sat down with a few of them to find out what they loved most about doing an apprenticeship at Harmony.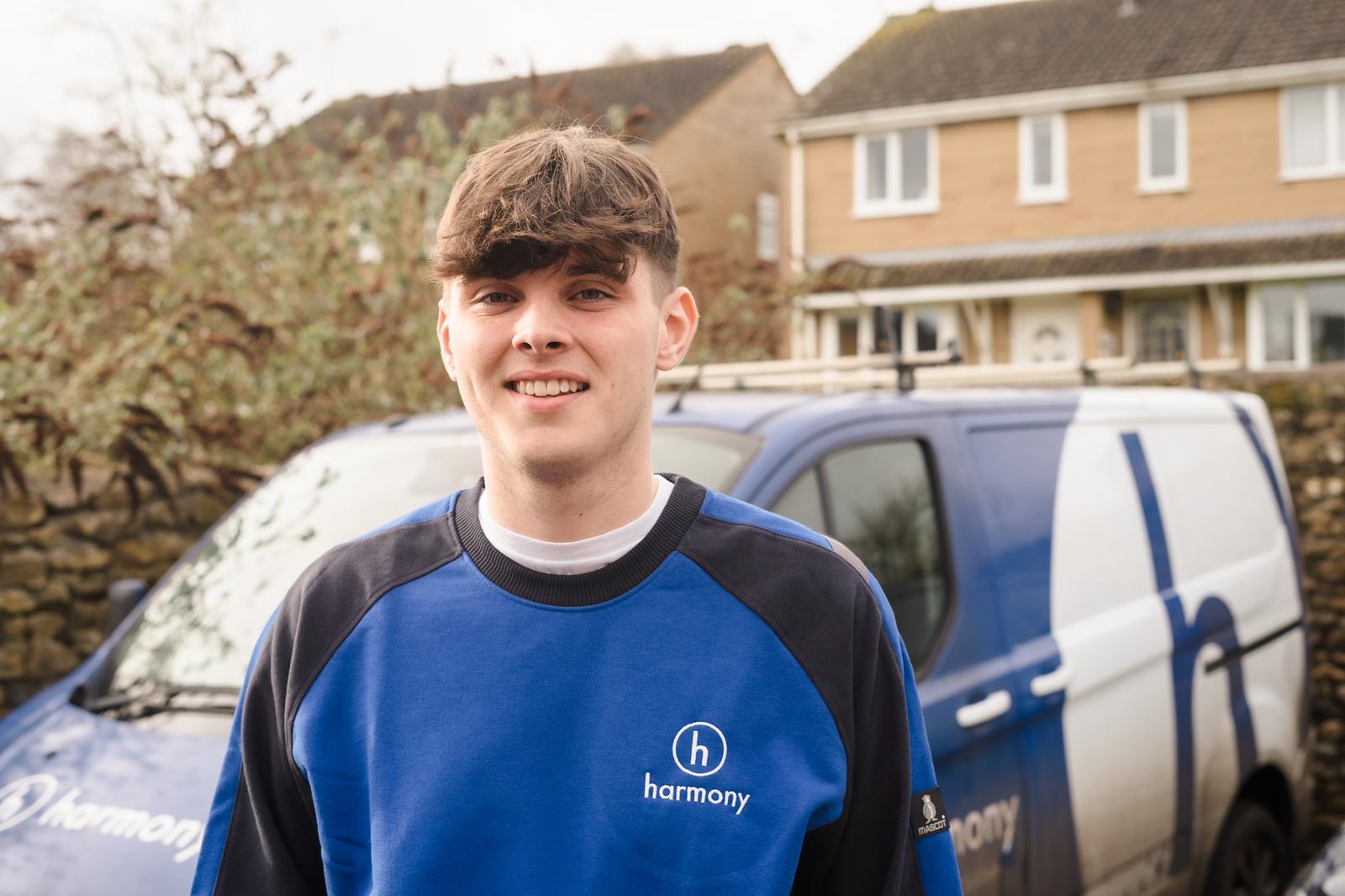 "I was attracted to this role because it allows me to gain knowledge and experience in such a complex industry and also be able to contribute and give back to people across the UK by providing them with compliant fire safety.
What I enjoy most about working for Harmony is the support I get from my team and people in the company who are always ready to assist my development and grow my knowledge. " Tyler Cousins, Project Administrator Apprentice
If you'd like to learn more about a career or apprenticeship at Harmony, you can explore our current vacancies or get in touch here.