Harmony Fire Coffee Morning with Optivo
Earlier this year, Optivo selected Harmony as their trusted partner after successfully winning a competitive tender to carry out FRA remedial actions across multiple sites in London, Kent and Sussex. As part of our commitment to Optivo, we recently had the pleasure of meeting some residents at the Optivo Four Courts Wellbeing Hub.
We had a fantastic morning. Every month, Optivo host a range of activities for their residents, and we were lucky enough to attend one of their coffee mornings specifically aimed at Optivo's older residents.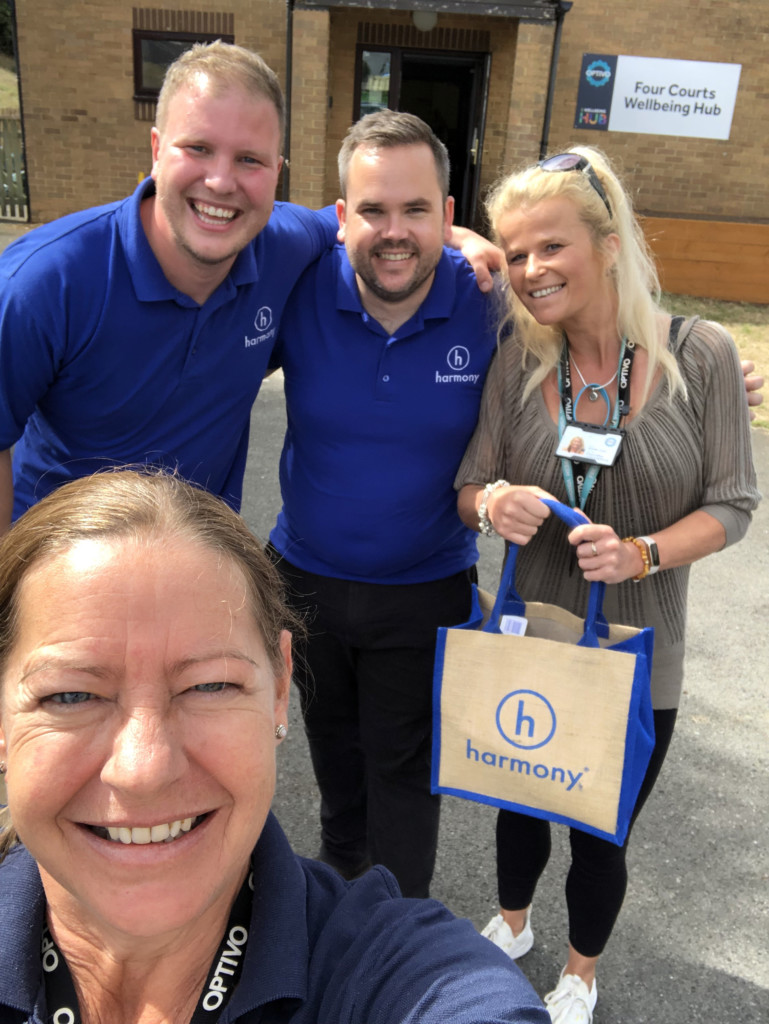 With the COVID-19 pandemic and increasing cost of living prices, now more than ever, it is important to take care of one another, particularly the elderly and the vulnerable. At Harmony, giving back to the communities we work in is one of our biggest priorities, which is why we created our Harmony Foundation.
The Harmony Foundation focuses on inspiring new generations, fostering our values, supporting communities and improving social mobility. We are absolutely delighted to have been able to utilise it for Optivo.
Our dedicated team carefully put together some fantastic goodie bags for the Optivo residents. We filled each bag with essential items, from cupboard staples to everyday toiletries and of course, we had to include some sweet treats too! We believe nobody should ever have to go without or worry about affording their next meal, which is why we're so pleased to alleviate some of the residents' worries. (And also provide a friendly, smiling face!)
You can watch our full video of our morning here:
If you'd like to find out more about our Harmony Foundation or have a cause you're passionate about that you need assistance with, you can contact us here.