Your Guide to The New Fire Door Regulations (Fire Safety Regulations 2022) Coming Into Force 2023
As of the 23rd January 2023, the new Fire Safety (England) Regulations 2022 will become a legal requirement for landlords and responsible parties. The regulations will affect all multi-occupied premises residential premises in England with storeys over 11 meters in height. 
Following the Inquiry into the Grenfell Tower tragedy, the Phase 1 report noted, "Fire doors play an essential role in preventing or inhibiting the spread of smoke and toxic gases and in preserving the effective compartmentation of buildings."
The Inquiry noted that the fire doors in Grenfell Tower did not, through damage and/or disrepair, act in the way that they should so that they prevent smoke and gases from spreading.
As part of the new Fire Safety Regulations (England) 2022 and following the Inquiry, there will now be significant changes to fire door regulations.
What are the new fire door regulations?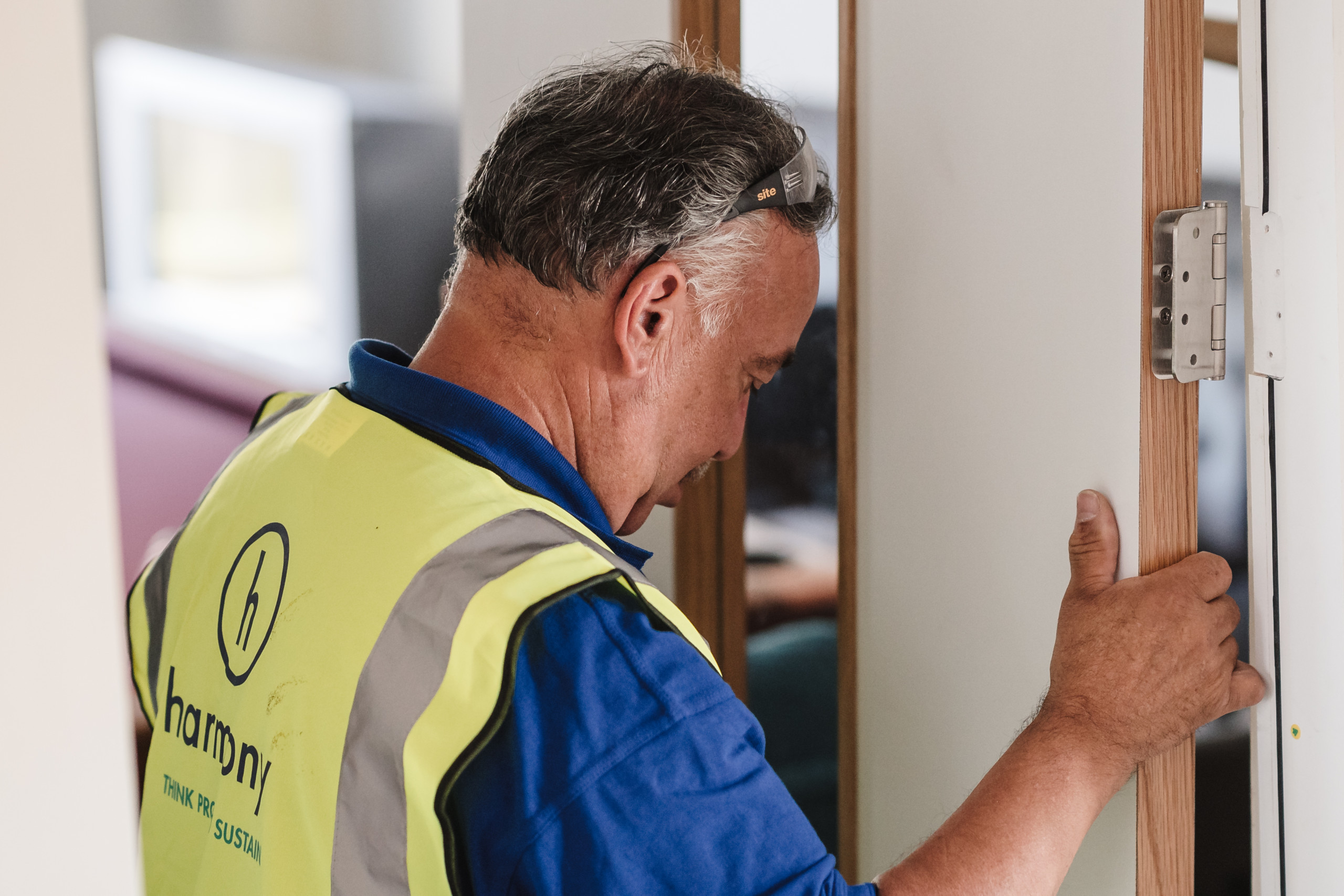 The new legislation states that: 
Responsible person(s) must undertake quarterly checks of all fire doors (including self-closing devices) in the common parts.

Responsible person(s) must undertake – on a best endeavour basis – annual checks of all flat entrance doors (including self-closing devices) that lead onto a building's common parts.
The regulations will also require responsible persons to provide residents of all multi-occupied residential buildings with two or more sets of domestic premises (that have common parts) information on the importance of fire doors to a building's fire safety.
What does 'best endeavour basis' mean within the new regulations?
'Best endeavour basis' means that it is for the responsible person(s) to determine the best approach to engage with residents to gain access to undertake the annual checks of flat entrance doors. For example, the responsible person could liaise with a resident and set an agreed date to perform the required safety checks. 
Unfortunately, gaining access is not always so simple. What works for one resident may not work for another. That's why it's vital to ensure you're not only informing residents on the importance of fire safety but also tailoring your messaging where necessary. 
For example, at Harmony, we have our own dedicated Resident Liaison team who helps facilitate communication and engagement. You can put simple measures in place, such as leaflets through doors, notices in communal areas, and holding an open night with your fire safety specialist or supplier for demonstration. With the digital world we live in now, sharing video demonstrations can also be an effective tool.
If the responsible person cannot gain access, they should gather evidence of the steps they have taken to carry out this duty. Evidence could include correspondence between the responsible fire safety person and the resident asking permission to gain access. 
Minimum requirements for inspections of fire doors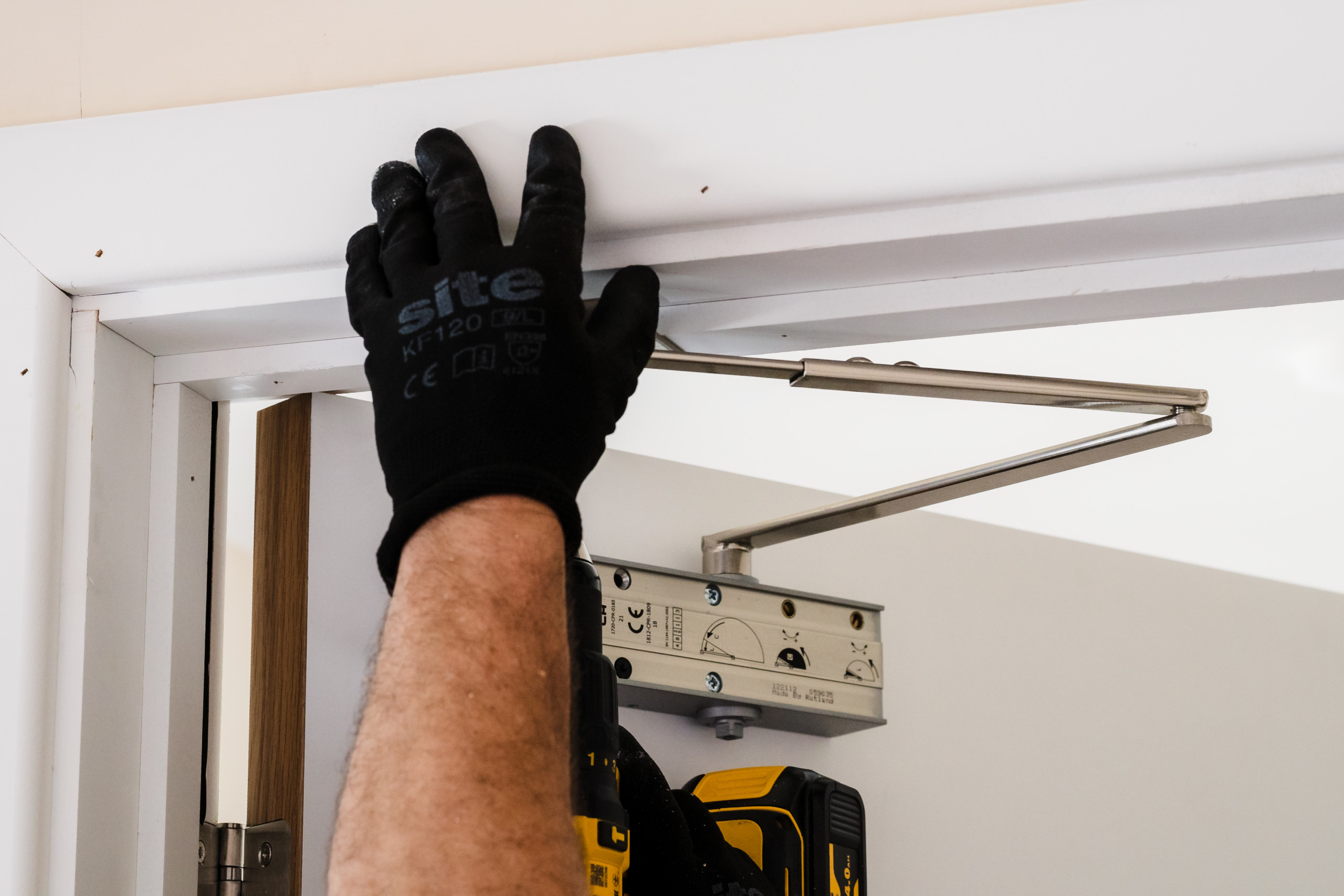 The minimum requirement is for the responsible person to undertake an inspection of the doors to identify any obvious damage or issues. Checks to consider include:
If there have been any alterations or damage to a door's glazing apertures or air transfer grille

If there are any gaps around the door frame and the seals and hinges are fitted correctly

That the door closer shuts the door

That the door closes correctly around the whole frame 

That there is no visible damage (either deliberate or from wear and tear) to the door or door closer
If the responsible person does identify any problems from any checks, it could be necessary to conduct more detailed assessments of doors and any self-closing devices. Any damage from initial inspections could require enlisting the help of a specialist such as Harmony to ensure your fire doors reach and maintain compliance. 
What are the regulations for buildings below 11 meters?
You will still need to have general fire precautions in place in any building covered by the Fire Safety Order, regardless of height. 
The Fire Safety Act 2012 states that any building with two or more sets of domestic premises is within the scope of the Fire Safety Order. The responsible person(s) for residential buildings below 11 meters in height must put in place general fire precautions in these buildings. This responsibility includes ensuring that all fire doors, including flat entrance doors, are capable of providing adequate protection and ensuring all residents are given information on fire doors. 
If you would like assistance in ensuring your fire doors are compliant or would like more information, you can contact us here. 
Article by Hans Mitchell, Head of Client Relations, Harmony Fire