Installation and Maintenance of Fire Doors: 3rd Party Accreditation
3rd Party Accreditations and Certifications are instrumental in the control of quality on construction projects and form an essential part of the quality control process in maintaining the standards of installation expected by manufacturers, suppliers, clients, and their insurers.
In Passive Fire Protection, you could argue that this methodology and requirement is even more critical due to the life safety aspect of all works carried out. Maintaining the correct compartmentation fire rating is crucial to the evacuation procedures of a building and its overall fire strategy.
Due to several high-profile incidents and tragedies involving failings in Passive Fire Protection over the last few years, we have seen a drastic increase in client knowledge of the subject matter as well as on the side of the contractor. This has led to more stringent measures being put in place contractually. Clients are more aware of what contractors and suppliers should deliver, especially concerning the certification requirements for completed works and the design responsibilities and liabilities.
The importance of fire doors and fire doorsets in fire safety and Passive Fire Protection compartmentation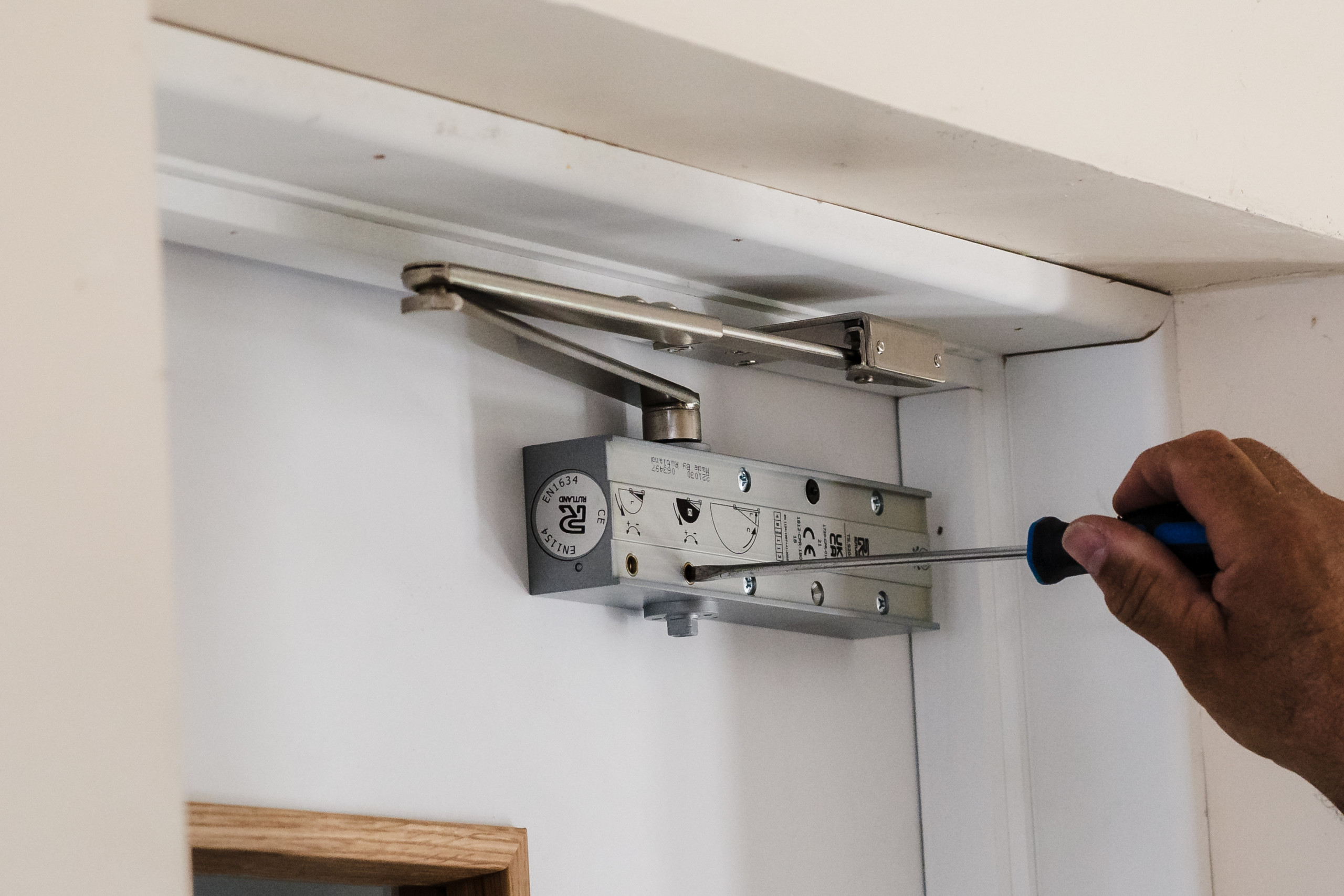 Passive Fire Protection (PFP) is the practice of maintaining compartment lines within a building to create compartmentation between areas predetermined by a fire strategy. Its purpose is to safeguard lives, limit the financial impact of damage to buildings and contents, and protect the firefighters who are tackling the blaze. However, there will always be breaks along these lines in service penetrations, windows, doors etc., and they must therefore be protected by using PFP materials and techniques to restore the compartmentation.
Fire doors play a fundamental role in the compartmentation of any building, as they are both a means of escape for people exiting the building and part of the compartment line. This makes them the weakest part of a compartmentation wall, partly due to the nature of doors; they are designed to be opened and closed, whereas a wall stays solid throughout day-to-day use. No fire door can be expected to outperform the supporting substrate.
The day-to-day strain that the doors are under leaves them subject to a higher level of wear and tear than other items of PFP, especially in areas with high footfall, such as hospitals, schools, busy offices, student accommodation, tower blocks, and hotels. This leads to doors regularly becoming damaged and no longer able to serve their function as a fire break, i.e. lasting 30, 60, 90, 120 minutes etc., in the event of a fire or containing the spread of cold smoke, thus rendering them the weak link in the compartmentation chain.
When this occurs, maintenance or repair works are required. Fire doors should be maintained regularly as a rule of thumb (in-line with the building's fire strategy and the manufacturer's guidelines). However, ad-hoc damages are still inevitable and should be addressed on a 'need to' basis. Simply waiting for the annual FRA actions or PPM to roll around is unacceptable.
Differences between 3rd accreditation bodies and their requirements and the ambiguity of standards
For a long time, the Passive Fire Protection industry lacked any real accreditation bodies. It never had an organisation like GasSafe or the NICEIC who were governmentally backed and able to make their membership a requirement of those carrying out work commercially. This only changed relatively recently, with the likes of FIRAS, BMTrada Q-Mark Scheme and the general good practice standards outlined in a number of British Standards, such as BS8214, which refers to fire doors.
However, it is worth remembering that these bodies are voluntary schemes. There remains no governmentally required certification for PFP works or work to fire doors in most scenarios unless it is a client requirement and/or offered by the installer. Considering this is a life safety system, certification and tested solutions are paramount.
It is common practice and accepted throughout the industry by all responsible installers that using 3rd party accreditation is a must until something more vigorous is in place. Any repair works, or maintenance should be carried out in line with the door manufacturer's initial installation certification and test evidence. There will be guidelines and instructions within that information, which dictate how the door should be maintained and/or repaired.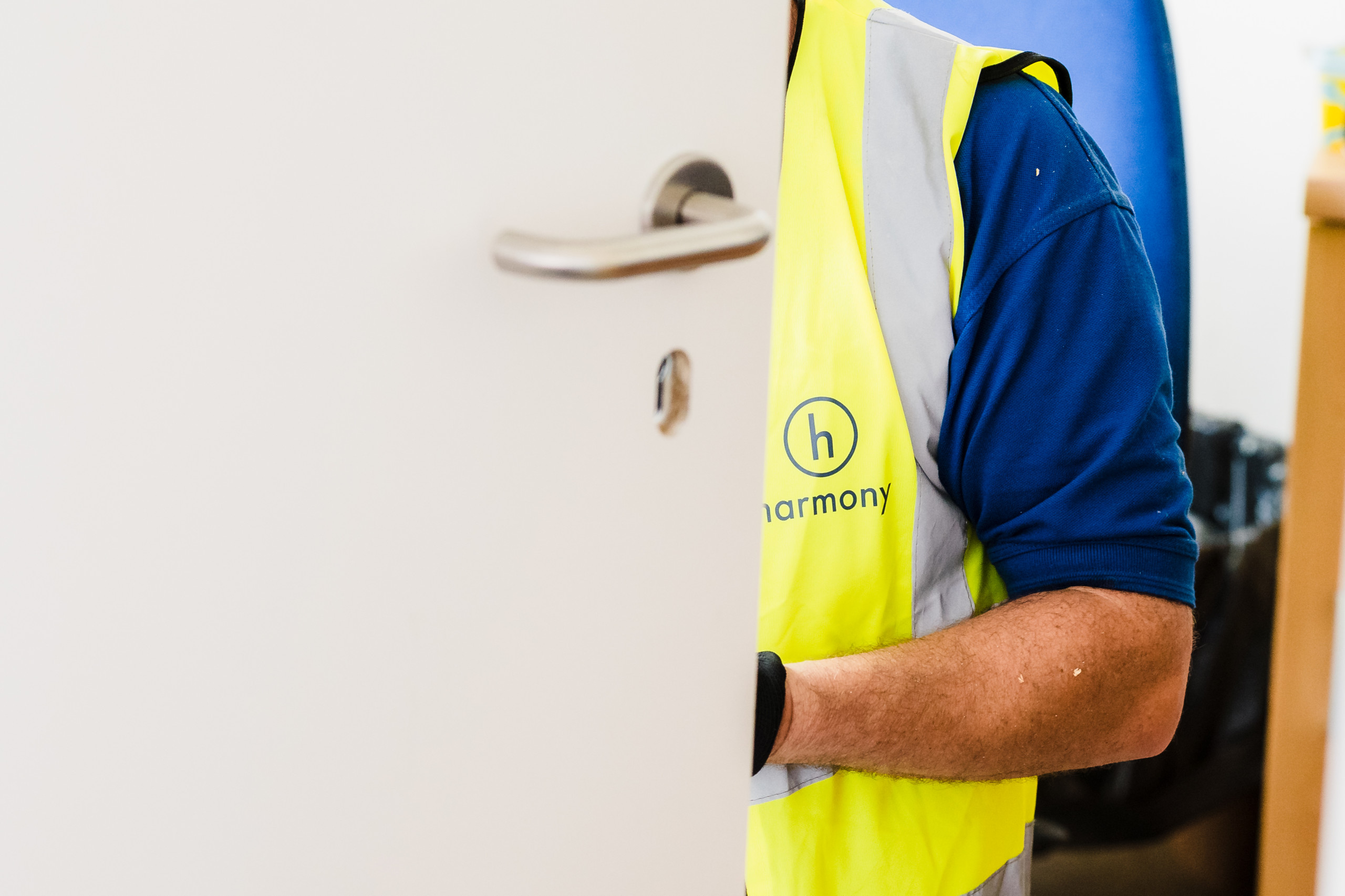 One issue with not having a centralised provider of certification and legislative guidance is that manufacturers, suppliers, and installers will adhere to different accreditation bodies' guidelines depending on whom they are certified.
Where all the bodies will stipulate that the product should be installed according to test evidence and manufacturer's guidelines, they will vary on how that information is recorded and stored. They will also differ in what constitutes an acceptable repair, especially if something falls outside of a tested solution.
For example, something installed under BS8214 will potentially have a different repair technique to the BMTrada Q-Mark scheme, which has a specific set of Approved Repair Techniques (ARTs) when it comes to the maintenance of an existing door leaf/door set. The BMTrada Q-Mark scheme is the most robust in reality and works well on new installations and fresh contracts. This is because it requires that the manufacturer, the supplier, the installer, and whoever is responsible for signing off the works are all accredited. A closed loop in effect and one which means everyone has the same base level of knowledge, although sometimes difficult to achieve on old buildings and nigh-on impossible on anything Grade Listed.
On refurb or remedial projects where doors may have been installed pre-1990 and built as per regulations outlined by Approved Document B, the British Standards allow for these doors to be treated as they were at the time of installation, certified repair under the BMTrada scheme would likely not be possible and condemnation of all fire doors in the building may be required. In this scenario, the most likely outcome would be that a client proceeds with what is deemed reasonably practicable and commercially viable and accepts that the repairs are completed under BS 8214:1990 and carried out by a suitably qualified professional (NVQ Level Joiner or similar). This is just one example of how different certifications and standards can be interpreted to make a project work.
The above example allows the necessary works to achieve an upgrade or improvement to be installed, but it doesn't allow certification confirming a tested detail has been issued. They would be able to satisfy that they have suitably lowered the risk of the building to maintain evacuation times and distances and that the life safety element has been met. However, the building and contents may not be as safe due to only achieving minimum times; thus, insurers may be loath to proceed down this route, especially when refinancing or buyouts are taking place in the likes of the hospitality industry. The problem with the ability to interpret the standards and take pieces from one place and parts from another is that individuals or organisations may manipulate them to suit the financial element of a project and not the safety element. This is a dangerous reality and why the industry desperately needs a centralised standard across the board.
In summary, there is currently a real mix of options to consider, and the above are just some shorthand examples. I would advise:
BS 8214: 2016 Timber-based fire door assemblies. Code of Practice. (There are 2008 and 1990 versions that have been superseded but can still be called upon in some 'as built' scenarios).
Even for the installers and maintenance teams striving to follow the proper guidelines, the ambiguity of standards available and the reality that some of these directly contradict each other and/or the manufacturer's guidelines can cause severe delays and strain in delivering the necessary level of protection.
Being aware of the information in the above documents/schemes and continuing to stay up to date with CPDs with the correct professional bodies, such as the BWF, ASFP, and FDIS, are the only ways available at the moment to stay on the right track towards full compliance.
Who is responsible for ensuring Passive Fire Protection?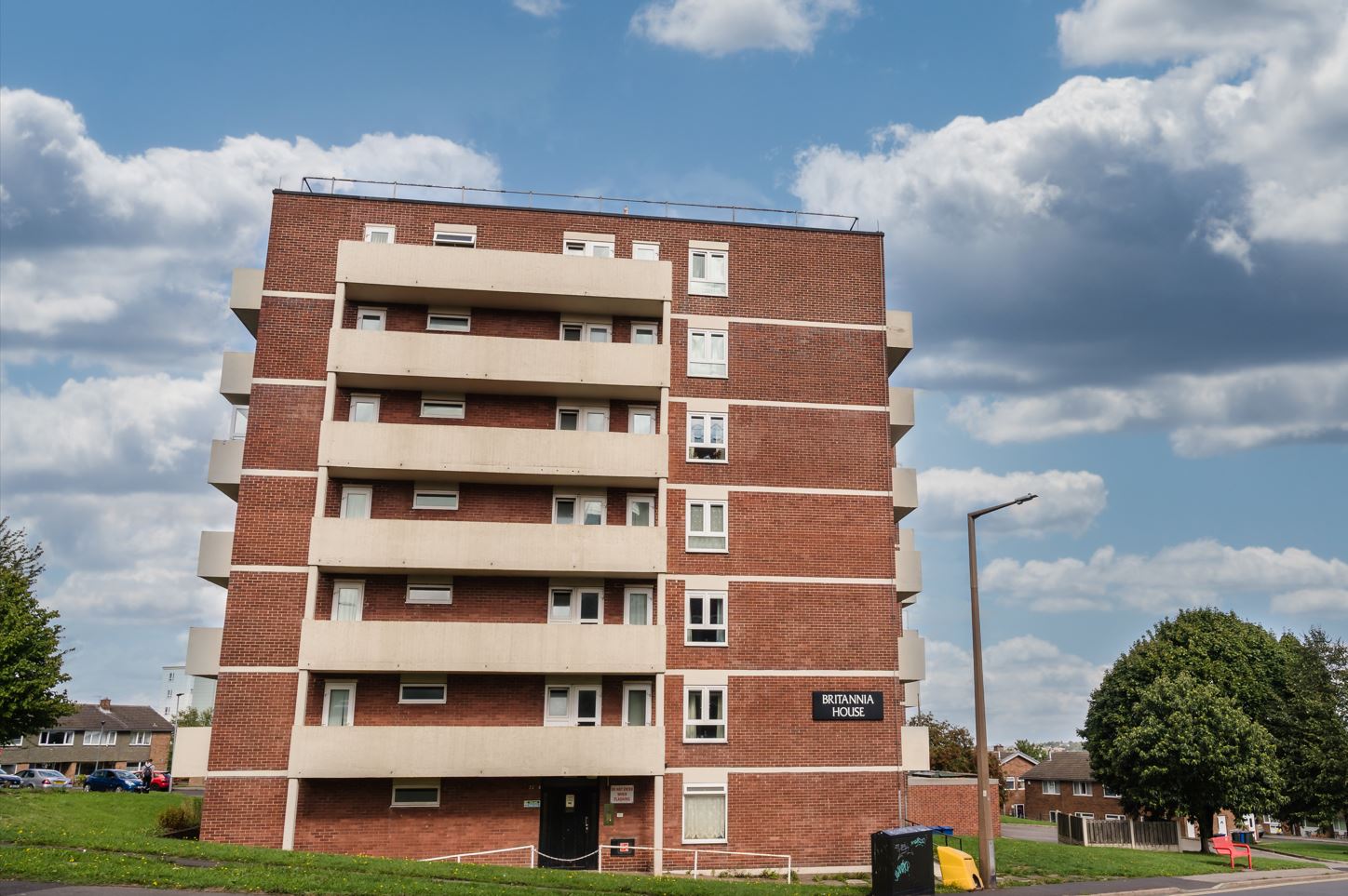 Responsibility for ensuring the correct PFP is in place is defined by the contract in place. In the case of fire protection, it's also determined by the law.
When it comes to PFP projects, the client will specify within the contract who is responsible for delivering certification, whether that be the contractor who is installing the works, the main contractor managing the contract, or the principal designer who is specifying the details and providing instruction to the installation team.
Legally, however, the responsibility will usually rest with the building owner to ensure that it is fit for purpose. They should do so using an independent inspector before taking possession.
The full definition under the RRO is as follows:
"3. In this Order, "responsible person" means—
(a) in relation to a workplace, the employer, if the workplace is to any extent under his control;
(b)in relation to any premises not falling within paragraph (a)—
(i)the person who has control of the premises (as occupier or otherwise) in connection with the carrying on by him of a trade, business or other undertaking (for profit or not); or
(ii)the owner, where the person in control of the premises does not have control in connection with the carrying on by that person of a trade, business or other undertaking."
By following the correct process and setting up the handover documentation and O&Ms, you'll ensure that the initial build phase is completed correctly and that all certification is in place. Once that element of work has been fulfilled, maintenance becomes crucial. Just like an MOT on a vehicle, once you drive it off the lot/take possession, defects and damages are your responsibility.
Over time, new services will be installed that penetrate existing fire stops, and people will move into new homes, bash into fire doors, damage smoke seals and closers, etc. Again, it is the building owner's responsibility under the Regulatory Reform (Fire Safety) Order 2005 to maintain that the building is fit for purpose and safe from the wanton spread of flame and smoke. They must ensure that the strategy can be implemented in the event of a fire and evacuation can proceed as planned.
Annual FRAs will pick up items surrounding doors and help create an SoW for remedial actions. It is then down to the responsible person, under the RRO, to make provisions for the organisation, completion, and recertification of these works.
The importance of the aforementioned O&Ms that were initially issued at the build phase will play an essential part here, as they will show the contractor who is completing maintenance or upgrade/repair works to the doors, the original door leaf/blank and the ironmongery installed. It will also show what can be done to that door without invalidating the warranty.
Certain doors and/or certifications will not allow remedial upgrades or repairs if too much damage has been done, such as penetrations or exposure of the door's solid interior core. In these scenarios, the door will require replacements.
Fire doors are an integral part of most buildings and are often overlooked at the build phase in regard to their importance. However, this is changing, and it is advisable for anyone in the construction industry to learn what they can about fire doors. Ultimately when it comes to life safety, we all have a moral responsibility to adhere to best practices.
Article by Callum Brown, Harmony Fire Senior Project Manager