What are the Regulations for Fire Stopping? 
Fire stopping is an essential part of any fire safety strategy, but first, what is fire stopping? 
What is fire stopping?
According to "Approved Document B", fire stopping is "a seal provided to close an imperfection of fit, or design tolerance between elements or component, to restrict the passage of fire and smoke."
It goes further on to state, "If a fire-separating element is to be effective, then every joint, or imperfection of fit, or opening to allow services to pass through the element, should be adequately protected by sealing or fire-stopping so that the fire resistance of the element is not impaired."
With this in mind, investing in fire stopping can mean the difference between regulatory compliance and below-par protection. In other words, it can protect lives or, if not done correctly, potentially put lives at risk.
What is compliant fire stopping?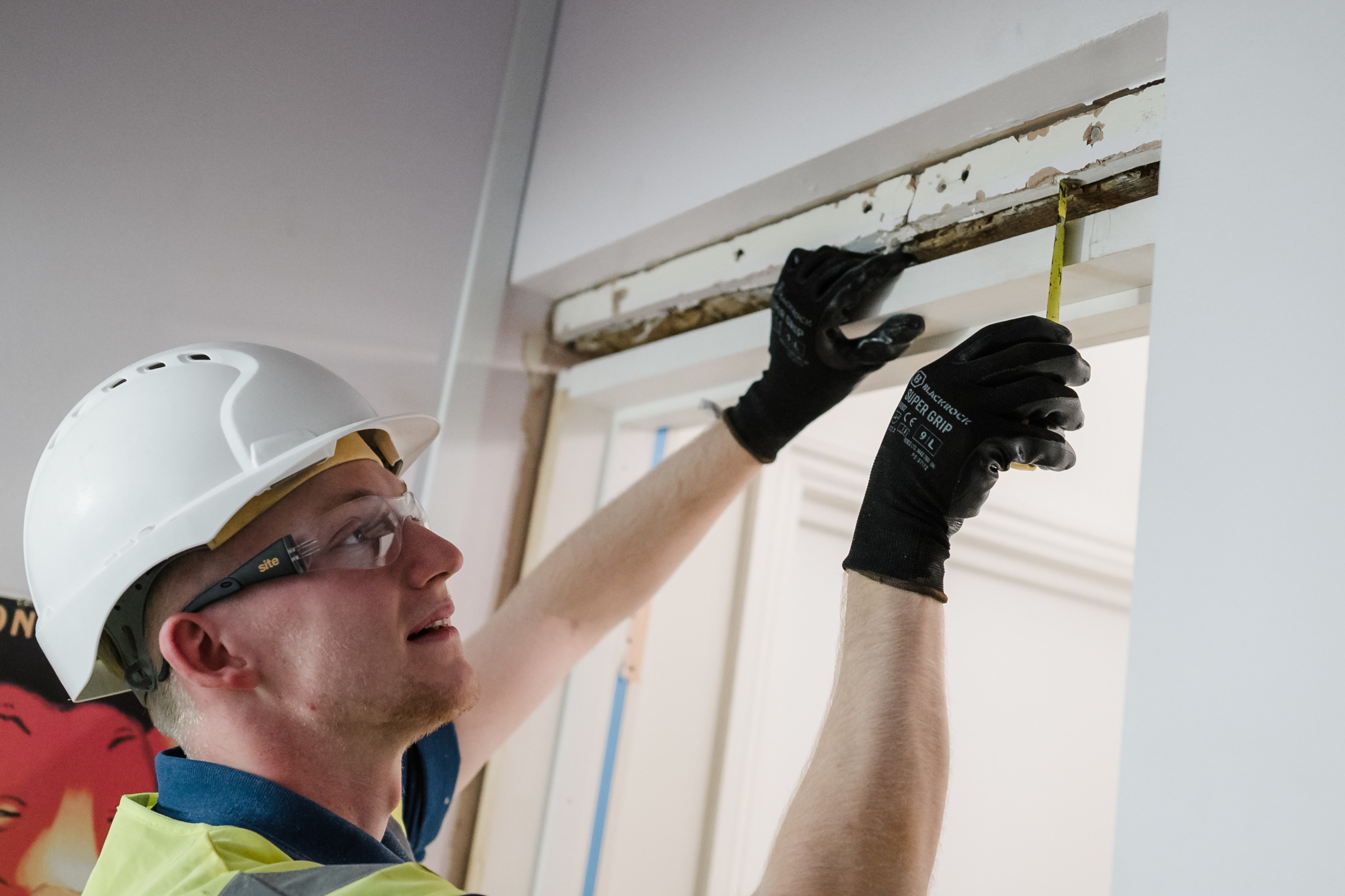 One of the main examples of compliant fire stopping is the sealing of service penetrations. This refers to how cables, pipes and ducts move through the different compartments of a building, gaps that can allow the fire to spread. 
The smallest gap in a compartment can be fatal in a fire as this will make the fire stopping useless. However, using things such as fire-resistant sealants, pipe collars, and sleeves can minimise this risk. Ideally, you should keep these gaps in a building to a low. 
There are multiple other areas of a building where fully compliant fire stopping is critical for protecting against fire:
Fire doors: Regulations state that there should be a maximum 4mm gap between doors and frames. A standard fire stopping method for non-compliant gaps includes installing intumescent strips.

Windows: Regulations for windows are very similar to doors, as gaps can allow for smoke to travel. You must seal these gaps with a fire-resistant material.
It also includes floors, walls, roofs, ceilings, partitions or cavity barriers. Compliance is critical because it avoids the following:
Punitive penalties for non-compliance (financial and custodial)

Failures resulting in civil and criminal prosecution

Huge reputational damage

Timetable for compliance, non-negotiable
What are the common breaches of fire compartmentation?
The most common breaches occur around the following:
• Cables
• Cable Trays
• Pipes
• Conduit
• Trunking
• Ductwork
• Steel / Wood Structural supports
Fire stopping is a straightforward task, but effective fire-stopping requires a good awareness of technical literature, regulations and standards and effective inspection of works on site. 
Fire stopping regulations
After the Grenfell tragedy in 2017, fire safety regulations now include an even greater level of protection and accountability, along with significant penalties for those who do not comply. 
Approved Document B
Approved Document B addresses fire safety precautions which must be adhered to to ensure the safety of occupants, firefighters and those close to the building in the event of a fire. It applies to both residential and non-residential buildings and states that landlords and building owners must take fire stopping measures to inhibit the spread of fire. These measures are based on the size of the structure and purpose. 
The Fire Safety Act 2021
The Fire Safety Act 2021 (the Act) received Royal Assent on 29 April 2021 and commenced on 16 May 2022. The Act amends the Regulatory Reform (Fire Safety) Order 2005 (the Fire Safety Order). The Act clarifies that responsible persons for multi-occupied residential buildings must manage and reduce the risk of fire for the structure and external walls of the building, including cladding, balconies and windows, and entrance doors to individual flats that open into common parts. It also places a legal responsibility on the responsible person to commission a fire risk assessment.
The Construction (Design and Maintenance) Regulations 2015
The Construction (Design & Management) Regulations (CDM 2015) are the primary set of regulations for managing construction projects' health, safety and welfare. CDM applies to all building and construction work and includes new build, demolition, refurbishment, extensions, conversions, repair and maintenance. This includes ensuring the project has minimal fire safety risks, collaborating with other responsible persons to share information on fire safety and fire stopping measures and encouraging workers to create a safe working environment on-site. 
BS 7671:2018
The BS 7671:2018 regulations cover the materials, installation and performance of electrical systems relating to fire stopping, including ensuring wiring systems maintain their integrity during a fire. 
Who is responsible for ensuring compliance?
Each of the laws and regulations places a responsibility on individuals to comply with fire stopping regulations and, even further, enforces the idea that compliance is a team effort. For example, BS 7671:2018 states that the electrician installing the electrical systems is responsible, whereas the Fire Safety Act places it on the landlord, owner or anyone who has substantial control over the property. 
Everyone is responsible for fire safety within their roles, from architects to building designers, contractors and developers to owners and landlords. It is the industry's hope that these regulations will aid in highlighting the importance of both fire stopping and compliance.
If you would like to find out more about fire stopping or discuss your current fire safety strategy, you can contact us here.