Your Guide to Fire Safety in the Workplace
With many of us returning to the office after the holidays, it's vital to ensure that your business's fire safety and evacuation plan is up-to-date. 
Most fires in the workplace are preventable, which is why it is so important that the 'responsible person' for any commercial property follows the correct guidance and legislation and encourages the right workplace behaviours.
This year, the new Fire Safety (England) Regulations 2022 will come into force on the 23rd of January, so now is the time to ensure your business is compliant. 
What are the regulations?
Fire Risk Assessments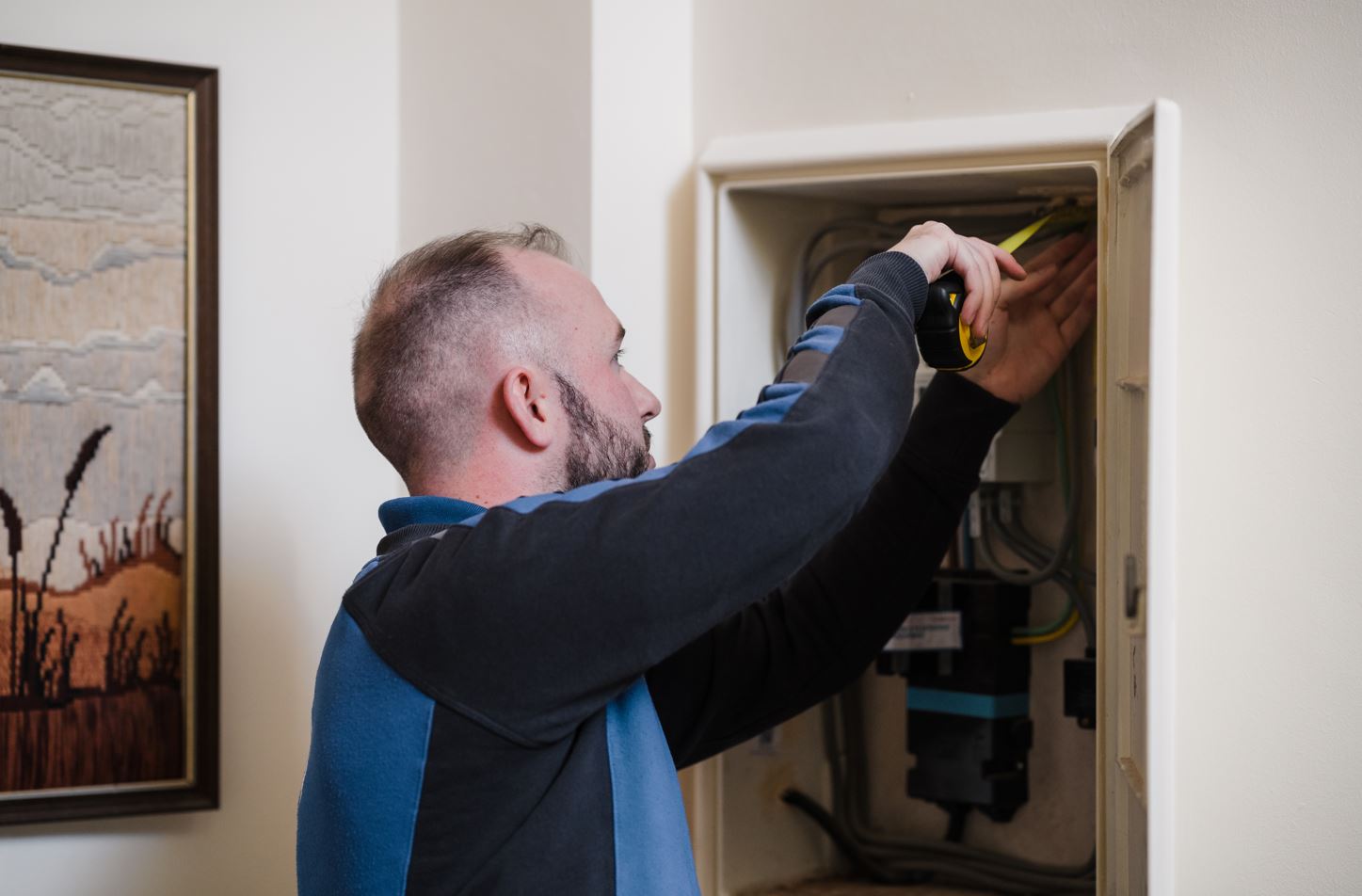 Under the new regulations, the 'responsible person(s)' must ensure that fire risk assessments are regularly carried out and updated on the premises. Your assessment will be the foundation of your fire safety plan within your business and is one of the first things a Fire Safety Inspector will ask to see if they inspect your premises. 
Some of the critical aspects of your fire risk assessment to bear in mind are:
Identifying any potential fire hazards

Are any employees may be at greater risk than others?

Evaluating your findings and making changes

Keeping a record of the actions you have taken

Creating your emergency plan

Training your staff on your new safety plan

Reviewing and updating your fire risk assessment regularly
You can use our Fire Risk Assessment Checklist if you need assistance with your assessment. You can also read the government's guidelines on Fire Risk Assessments. 
Fire Extinguishers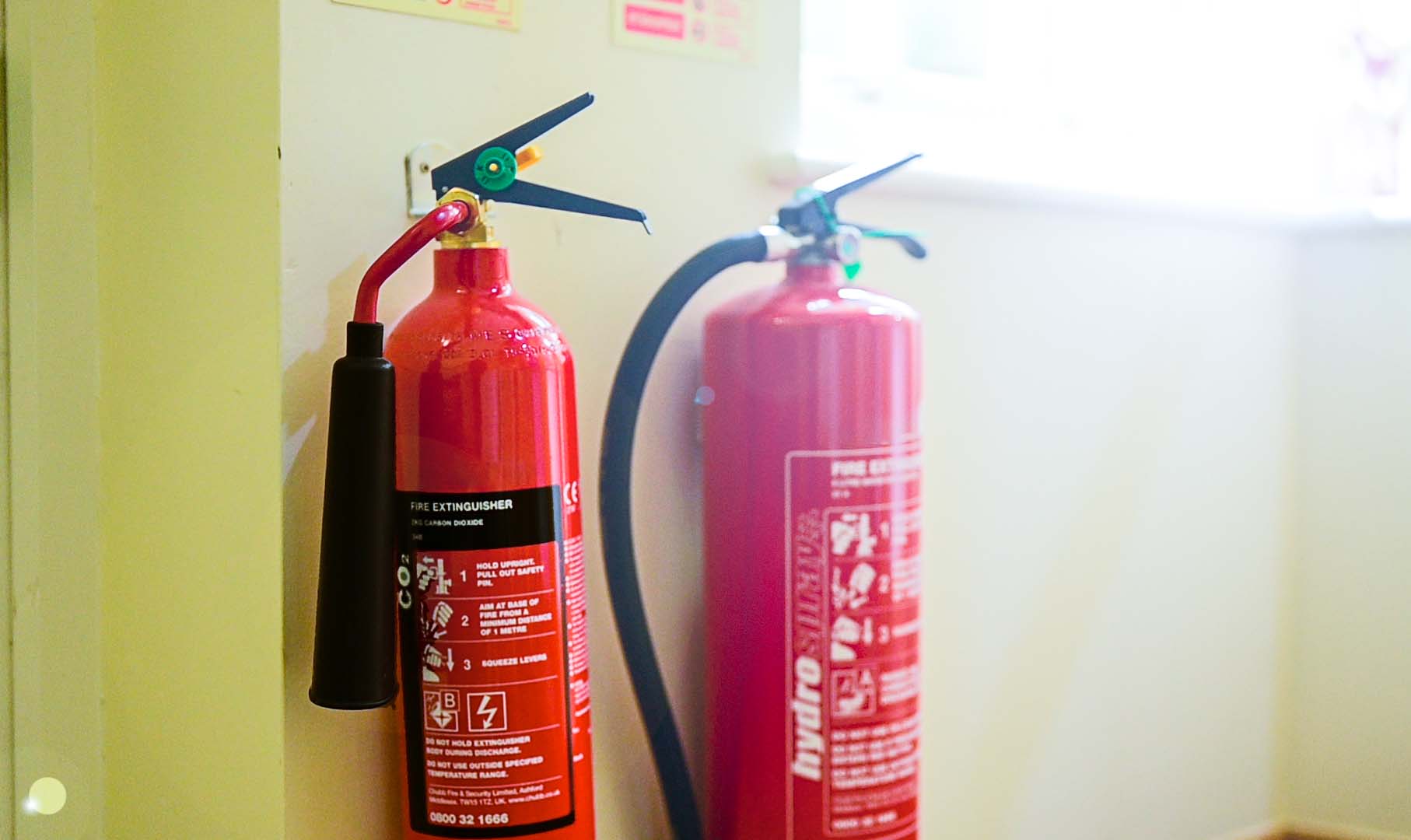 UK legislation states that you must provide "appropriate fire fighting equipment," including portable fire extinguishers. There are six categories of fire involving different substances:
Class A – combustible carbon-based solids, for example, paper, wood or textiles

Class B – flammable liquids, for example, paraffin, petrol, diesel or oil (this does not include cooking oil)

Class C – flammable gases, for example, butane, propane or methane

Class D – burning metals, for example, aluminium, lithium or magnesium

Fires caused by electrical equipment (this category is indicated by an electric spark symbol rather than the letter E)

Class F – fats and cooking oils
It's essential to make sure that you have the right type of fire extinguisher for the correct risk, business and location. Six types of extinguishers can be used to douse the various types of fire:
Class A – water, water mist, foam, dry powder, wet chemical

Class B – water mist, foam, dry powder, CO2, some wet chemical

Class C – water mist, dry powder

Class D – specialist dry powder

Electrical – some water mist, some foam, CO2

Class F – water mist, wet chemical 
The regulations state that a minimum of two Class A fire extinguishers must be on every floor of a building unless the premises are small in size, in which case, one may be acceptable. 
Other things to consider are:
All fire extinguishers must be maintained in good working order

Must undergo annual maintenance tests

Must be maintained by a 'competent' person

Should be certified to industry standards
Fire Safety Signs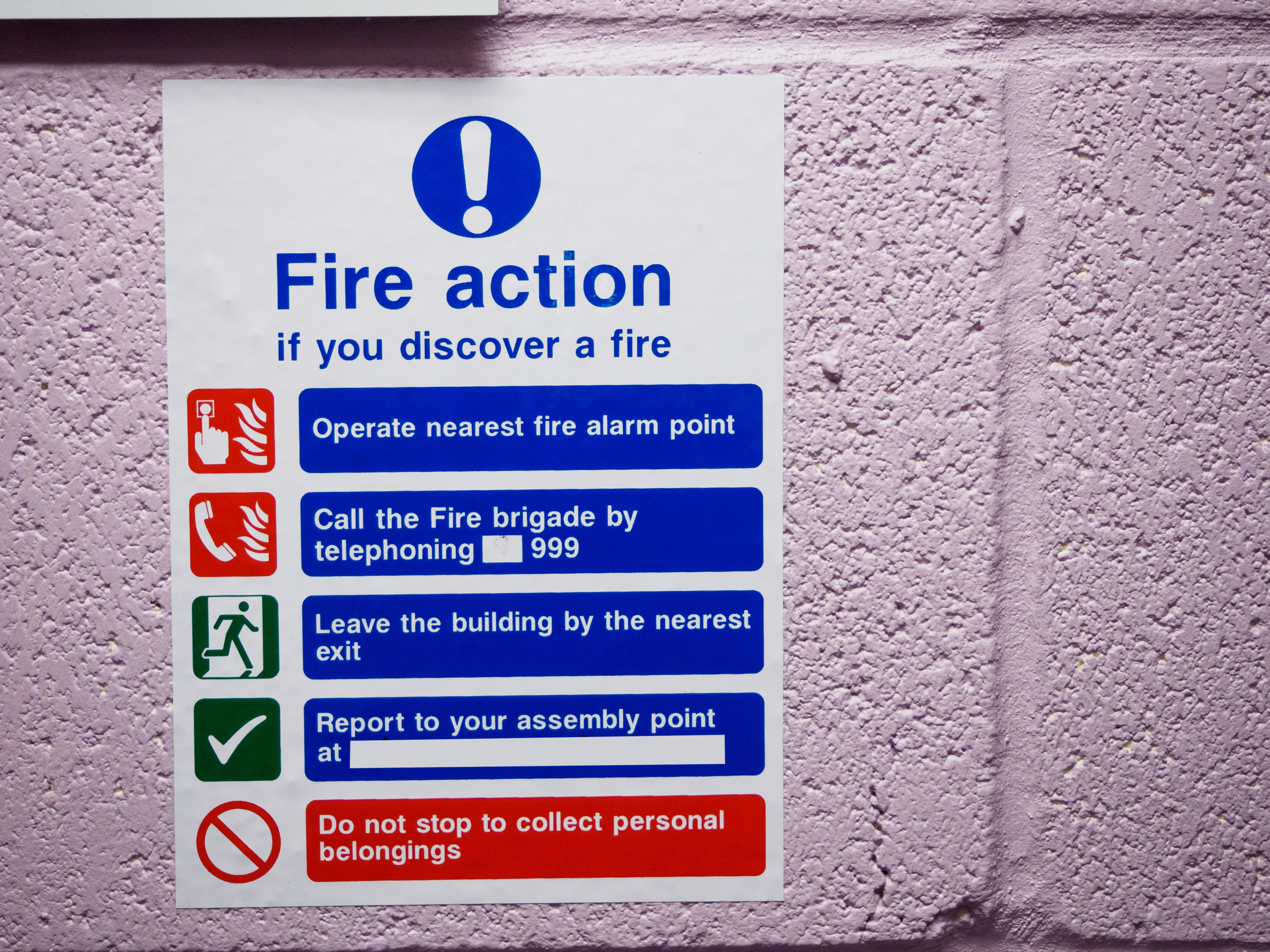 Fire safety signs are often overlooked. However, they are equally as important. Fire safety signs are necessary as they display essential information such as evacuation procedures, highlight dangerous areas, and indicate where staff or visitors can find fire fighting equipment, including instructions for how to use them.
Please see the different types of fire safety signs and when you will need to use them:
Fire Action Notice – this sign explains what to do in case of a fire and is mandatory for all premises

Fire Extinguisher ID Sign – this sign explains and locates each type of extinguisher and is mandatory

Fire Exit Signs – this sign explains how to exit in case of a fire. This sign is necessary for all premises except those with a simple layout

Fire Alarm Call Point Signs – this sign identifies where to activate the fire alarm. If your premises has a fire alarm, this sign is mandatory

Other fire equipment signs – if you have a hose reel or a dry riser, you must signpost where they are

Warning and Prohibition Signs – these signs highlight danger. They are needed where there's an extra risk on your premises
Fire Alarm Systems
If your premises are small, simple, single storey or open plan and a fire can be noticed quickly, and a warning heard from any part of the building, you may not need a fire alarm. However, if your premises do not fall under those descriptions, you will need an alarm system as an extra safeguard. 
According to the UK fire safety regulations, all other businesses must have an appropriate fire detection system. Your fire detection and warning system should include the following:
Automatic fire detectors

Manual call points (break glass points) next to exits with at least one call point on each floor

Electronic sirens or bell

Control and indicator panel
Additionally, you should make sure:
To test your fire alarm weekly

Service your fire alarm at least every six months

The person responsible for testing and maintenance of your fire alarm is competent

They are certified and approved to industry standards
Emergency Lighting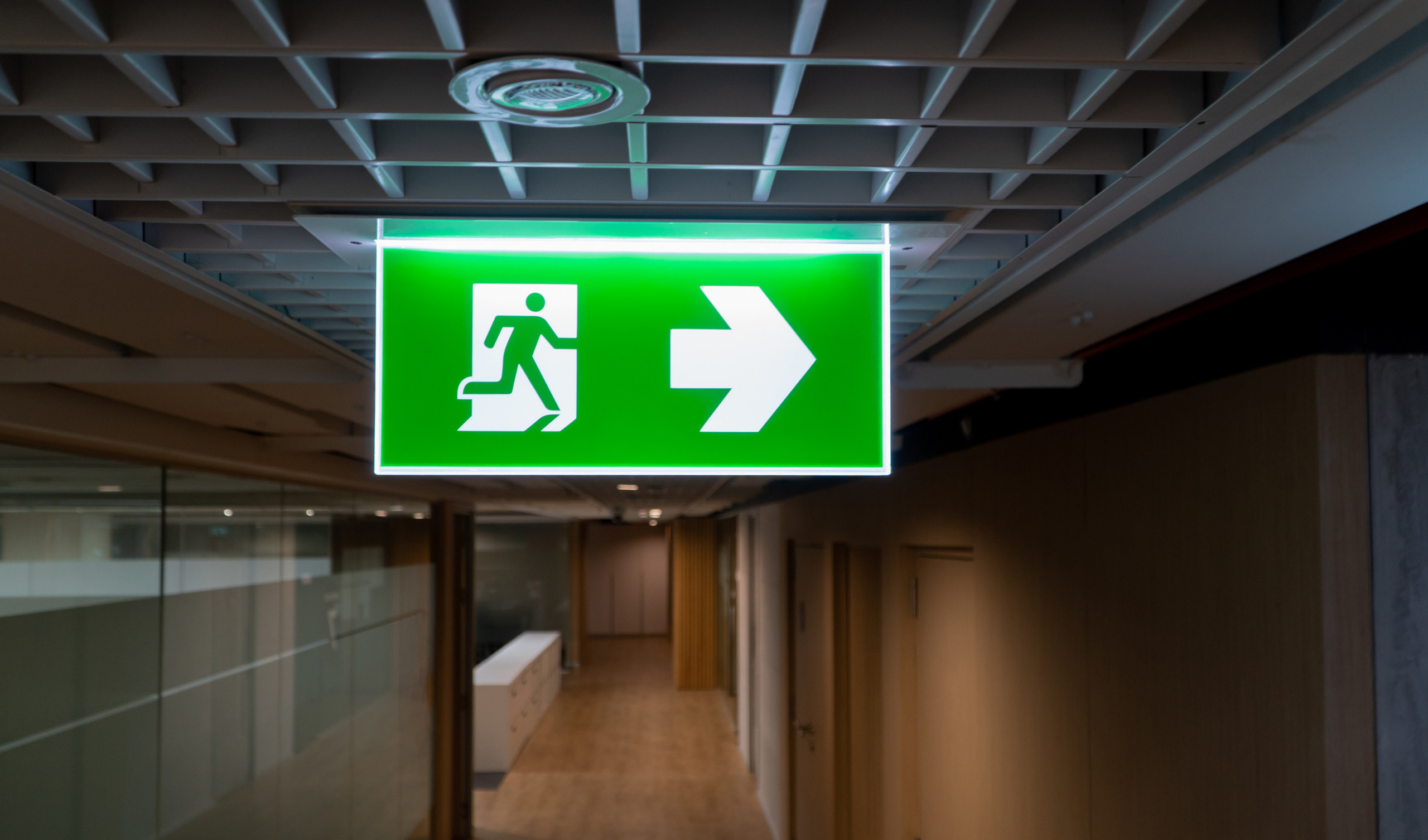 There is a legal requirement that all non-domestic premises must be safe at all times, even during a power cut. Therefore, it is imperative to have emergency lighting fitted. 
There are three main purposes of emergency lighting:
Escape Route Lighting – this illuminates exit routes and aids occupants when looking for firefighting equipment in the event of a fire

Open Area Lighting – this lighting is also known as 'panic lighting' and is used to reduce levels of stress and panic by keeping communal areas lit during a fire

High-Risk Task Area Lighting – this provides light to enable the safe termination of processes and to enable the evacuation of persons from the area without undue risk from the process.
You will need emergency lighting if your building does not have enough 'borrowed' or natural light to exit the building in case of a power cut safely. It is also needed in dangerous areas such as commercial kitchens, plant rooms, and rooms larger than sixty square metres. 
According to the British Standards, the responsible person for your premises should test emergency lighting monthly. The test needs to be nothing more than a 'flick test', i.e. the lights are turned on and off to ensure they illuminate correctly. 
Annual emergency lighting tests should be performed for the entire emergency light duration (i.e. three hours). They will fail if the lamps do not last past three hours. The three-hour window is to give the fire brigade the necessary time to work in the event of a fire once all the occupants have been safely evacuated. 
You can learn more about the British Standards for testing emergency lighting by reading BS EN 50172 and BS 5366-8, or alternatively, many of the industry's leading associations can provide further guidance. 
Fire Safety Training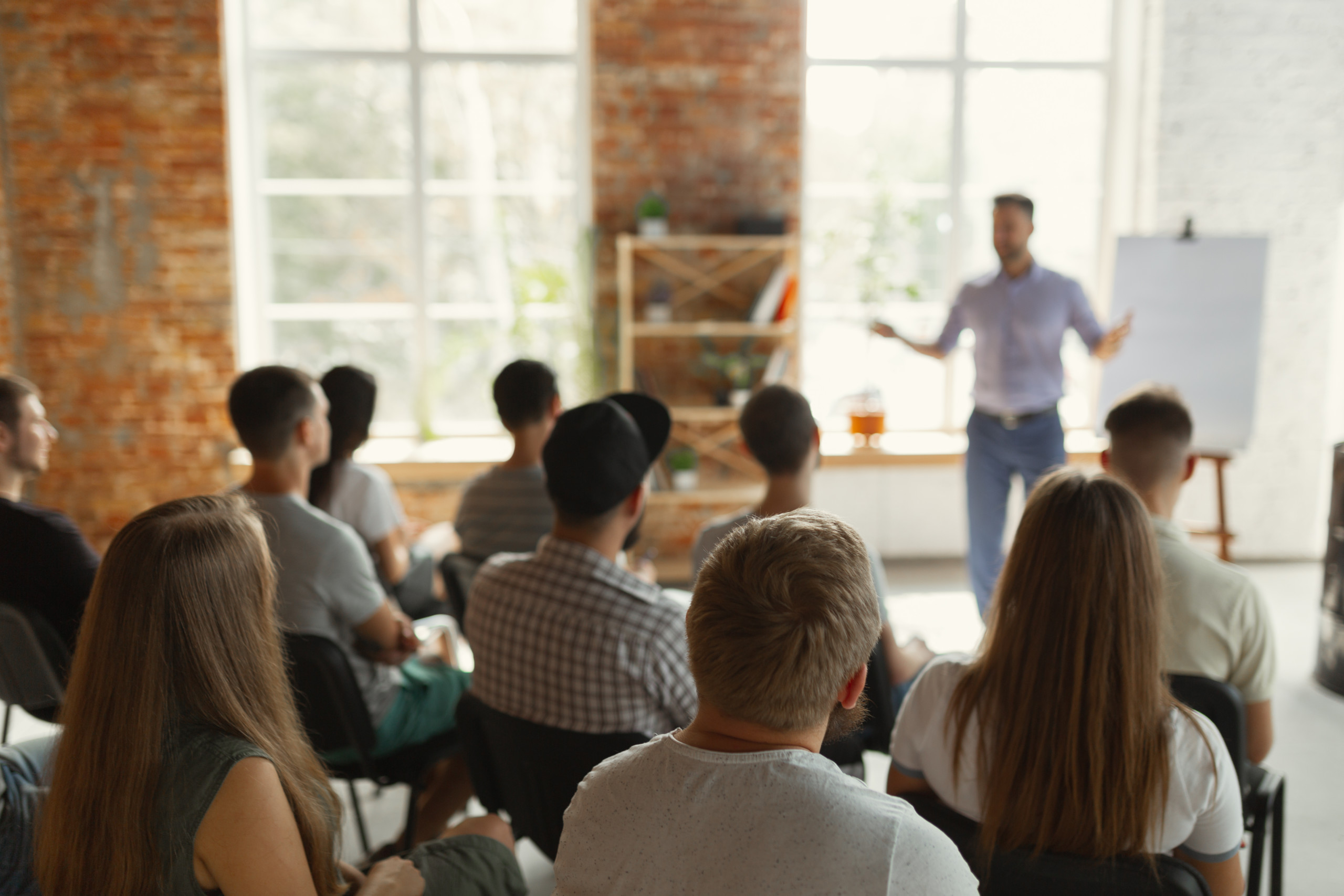 All staff should be trained on what to do during a fire, and new employees must be onboarded when they start. 
The legislation states that you should do the following regarding fire safety training:
Deliver refresher training regularly. Often this is done annually

If there are any changes to the level of risk, the fire safety and evacuation plan or the building itself, you must provide updated training

Carry out regular fire drills annually and record the results. You must keep the results as part of your fire safety and evacuation plan
Moreover, it is helpful if you appoint a responsible person as a Fire Marshal or Warden as they can assist with the below in case of an alarm. The 'responsible person' can also do this.
Use fire extinguishers where appropriate

Make contact with the emergency services

Assist with the evacuation
If you are concerned about your premises' fire safety or would like assistance with any of the above, you can contact us here.